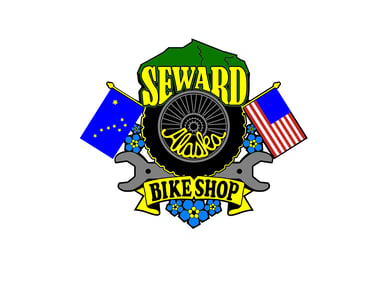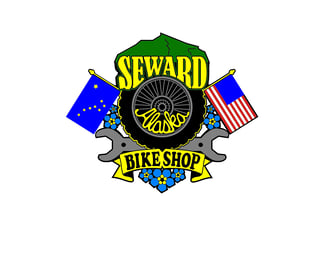 Free consultation and estimates on all repairs
Repair FAQ's
Q: Can you fix my bike?
A: Yes.
Q: Even if I bought it somewhere else?
A: Yes.
Q: Do you have the parts I need on hand?
A: Yes. Most likely.
Q: Can you install accessories I bought on-line?
A: Yes.
Q: Do I make an appointment or what?
A: It's best to just bring it in during work hours, we'll do a quick inspection, consult with you, and give you an estimate of the repair and how long it will take.
Q: Ha! I knew I could get you talking!
A: That's not a question.
Q: What about E-Bikes?
A: Yes.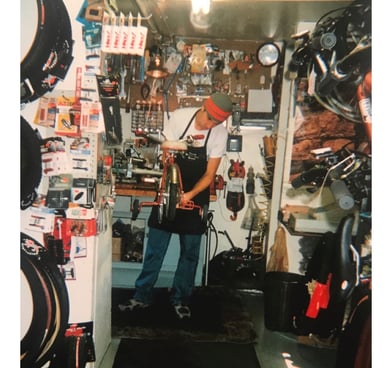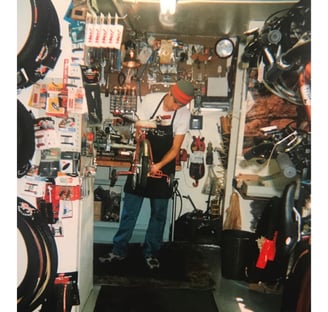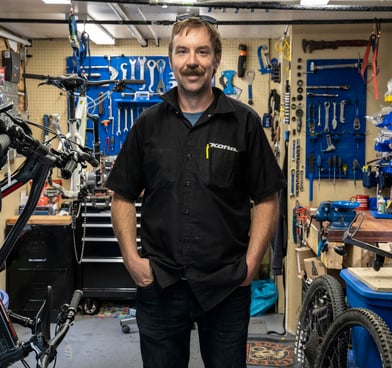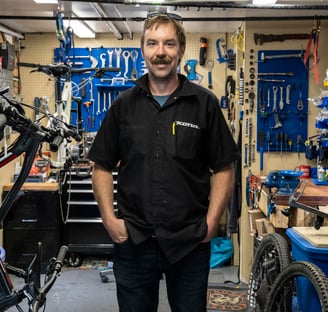 Karl Mechtenberg, Head Mechanic
Over 25 Years of Experience as a
Bike Mechanic
Brake Adjustment: $20
Derailleur Adjustment: $20
Wheel True Minor: $20
Wheel True Major or Broken Spokes: $30
Wheel building (Spoke calculation, lacing, tension, and true): $85
Tire or Tube Change (Plus Tube): $15
Rack Install: $20
Fenders Install: $25
Labor Per Hour: $85
Box Bike for Shipping (includes box and packing materials): $75
Budget Tune-Up: $65
Deluxe Tune-Up: $85