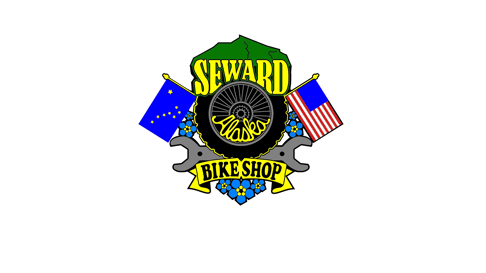 Guided Bike Tours
And E-bike Reservations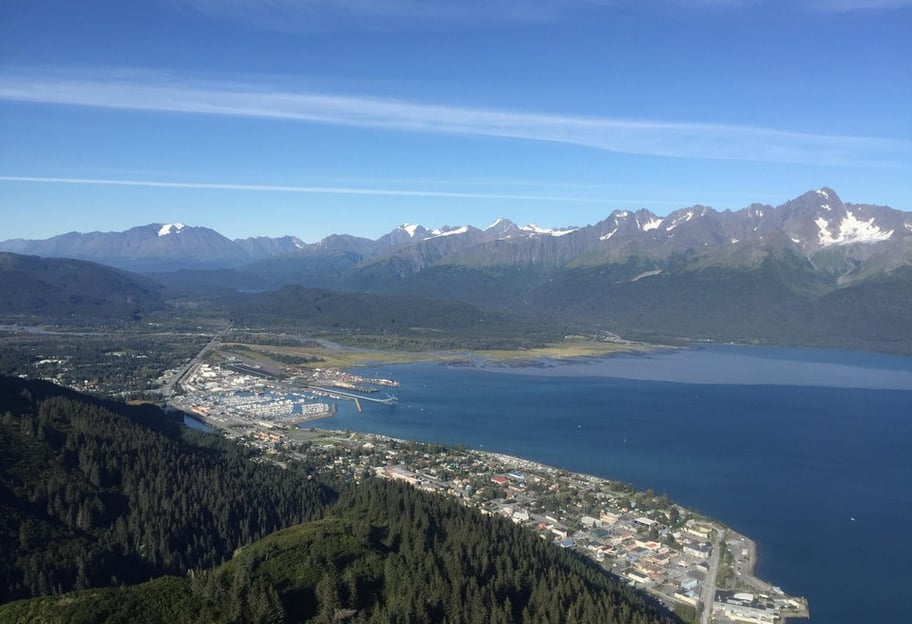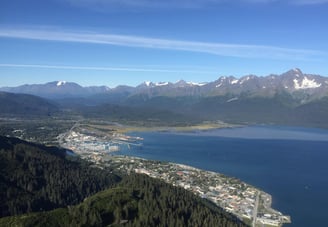 Guided Bike Tours of Seward
E-Bike City Tours
The best way to see the coastal town of Seward is by e-bike! The 500-watt electric motors really zip, so don't worry about having to pedal uphill. Your local guide will take you to the best views of Resurrection Bay, the infamous Mt. Marathon race trail, Lowell Waterfall, the Benny Benson Memorial, and many of Seward's beautiful murals. We will stick to paved trails and roads. The bikes are capable of doing most of the work, so this ride is suitable for beginners.
$75 per person, $55 Kids 14 and under.
Rides are about 1 and a half hours. See calendar for availability or contact us to schedule.
Fat Bike Low Tide Ride
For a wilder experience, check out our Low Tide Ride aboard a "fat bike." Sometimes referred to a sand or snow bike, the massive 5" wide tires easily float over rough terrain or soft sand. Just a short drive from Seward, we'll set out at low tide to explore the intertidal beach. See bald eagles fishing for salmon, jellyfish, and marine mammals. Even the occasional brown bear and moose. We'll stop by the local fishing hole to see what they're catching. We will be crossing shallow streams, encounter some mud, and be on the beach so dress accordingly. If you can bike, you can fat bike.
$85 per person, $65 Kids 14 and under.
Rides are about 2 hours, start times are dependent on the tide. See calendar for availability.
Fat Bikes
Fat bikes are a true Alaskan invention. It's a cross between a mountain bike and a monster truck. But don't let the fat tires fool you, these bikes are easy to pedal over even the roughest terrain.
E-Bikes
E-bikes (or electric bikes) are quickly becoming popular for good reason. They're fun, quiet, efficient, and open up the sport of cycling to more riders. These bikes have pedal assist, meaning as you pedal the motor kicks in.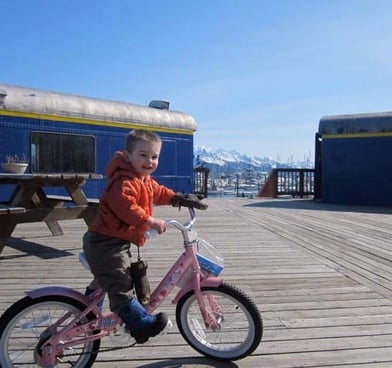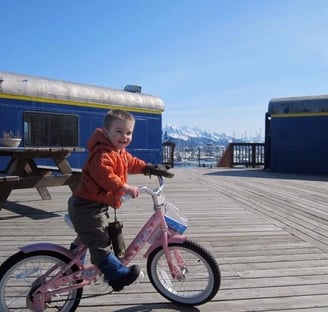 Probably need to update this photo, but Tucker has grown up in Seward and on bikes. He's one time finisher in Seward's infamous Mt. Marathon race, where upon completion swore to "Never do that again!"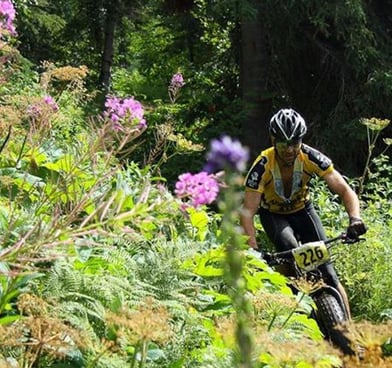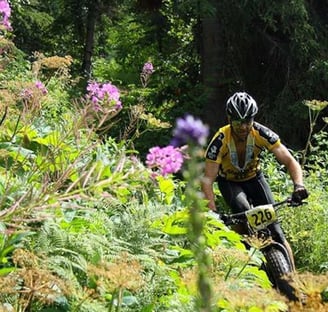 Karl is Alaska's longest serving bicycle guide and sort of the Johnny Appleseed of fat bikes. He's a 5 time competitor in The Soggy Bottom 100, the state's longest mountain bike race, a 5 time Mt. Marathon finisher, and Mr. January 2016 in the Alaskan Mountain Men calendar.